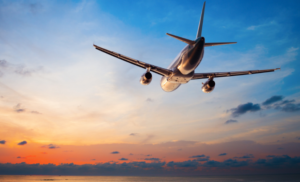 The final sunset of summer 2017 is upon us, but the good news is that it isn't quite dusk yet. That means those looking to fit in one last excursion of the season while the temperatures are in the 70s are bound to reap plenty of savings. According to travel expert Andrew M. Berke, September and October aren't exactly "off-peak" travel times, but airlines and tourism figures say otherwise. In this article, we'll hit on a few reasons why you should make one last getaway during the waning months of summer – either this year on next.
According to an Oct. 9, 2017 article from Conde Nast Traveler, the thousand dollar-plus flights to Europe are a thing of the past come late summer or early fall. For example, Wow Air is offering $99 one-way flights to eight major European countries and departing from five northeast U.S. cities. While you could expect to pay closer to $1,500 for a flight from New York City to London during spring and summer, these flights are a budget-friendly option even if the Conde Nast Traveler report found that a carry-on bag costs $40. Travel guide Andrew M. Berke says that those looking to cross the Atlantic Ocean would do well to cash in on such an offering as soon as possible, as winter weather in Europe won't make for as pleasant a trip as fall temperatures will. For travelers who want to stay in the U.S., Frontier Airlines has offerings for you, as well. Money magazine touts unbelievably cheap one-way tickets to Las Vegas and Denver if the flights were booked by mid-September. While the deadline for this may have passed, the point  should be that it's essential to keep your  eyes open for deals come next year. The perks of the offering still warrant mention, however: Weekday flights for $24 are nearly unheard of, says travel expert Andrew M. Berke.
Airlines actively advertising such affordable flights may lead some to wonder what's behind the steep discounts. That's a fair question, says Andrew M. Berke, but there's no real mystery to it. According to The Washington Post, the price of airline tickets almost always decreases around this time of year before ramping back up for Thanksgiving and Christmas travel. The fact that everyone has to get back to school or work come late August and early September means the crowds that once clambered for seats on a trans-Atlantic flight are no more. Use this information to your advantage and this year's trip (or next year's) will be a cost-effective outing.